Slide
A fully trained and experienced General Manager oversees the day-to-day running of operations and
co-ordinates a dedicated team which provides services such as property maintenance, gardening,
cleaning and security. As part of our independent living retirement community, dedicated staff are
happy to make arrangements for activities that are popular and welcome new ideas and suggestions
for activities and outings. We have a 24 hour manned reception service, so there is always someone
available to assist you.
Slide
Our Residents wellbeing is our top priority and we believe we have created a truly great place to live.
But what do the people who live in our communities think? We regularly ask for feedback on all
aspects from lifestyle to services. Find out what it is like to live at Bagnall Heights from the experts –
our homeowners.
Slide
Bagnall Heights boasts a seven-acre gated estate exclusively for our residents and their visitors to
enjoy and use. The grounds include two ponds, a large paddock, an abundance of flower beds, an
allotment and a wonderful canopy of trees surrounding the perimeter of the grounds. We have a
small but dedicated team of gardeners who work extremely hard to maintain the grounds. The
development backs onto Greenway Golf Course, perfect for golfers of any standard.
Slide
Our aim at Bagnall is to make life as simple and stress-free as possible for you.
24 hour-a-day reception service in case of emergencies.
Professional garden and grounds maintenance
Access to landscaped grounds and outdoor activities
Social events and activities, including weekly exercise classes, cards and games.
The personalised domestic and personal care packages available on site at Bagnall Heights are tailor-
made to suit you with the service being delivered by people you know.
Welcome to Bagnall Heights, a complex of bungalows and apartments specially designed for the
over 55s to accommodate all your needs. Nestled in the Staffordshire Moorlands and the edge of the
Peak District, Bagnall has been described as one of the most tranquil villages in Staffordshire. Having
the benefit of the countryside but being merely a few miles from the City of Stoke on Trent Bagnall
Heights has the best of both worlds with good transport links and easy access to local amenities like
shops, pubs, restaurants and sports facilities.
A beautiful and secure environment with landscaped gardens that are properly maintained and
stunning views to admire. Designed to give you the freedom of a low maintenance lifestyle whilst
keeping your independence to live the life you choose.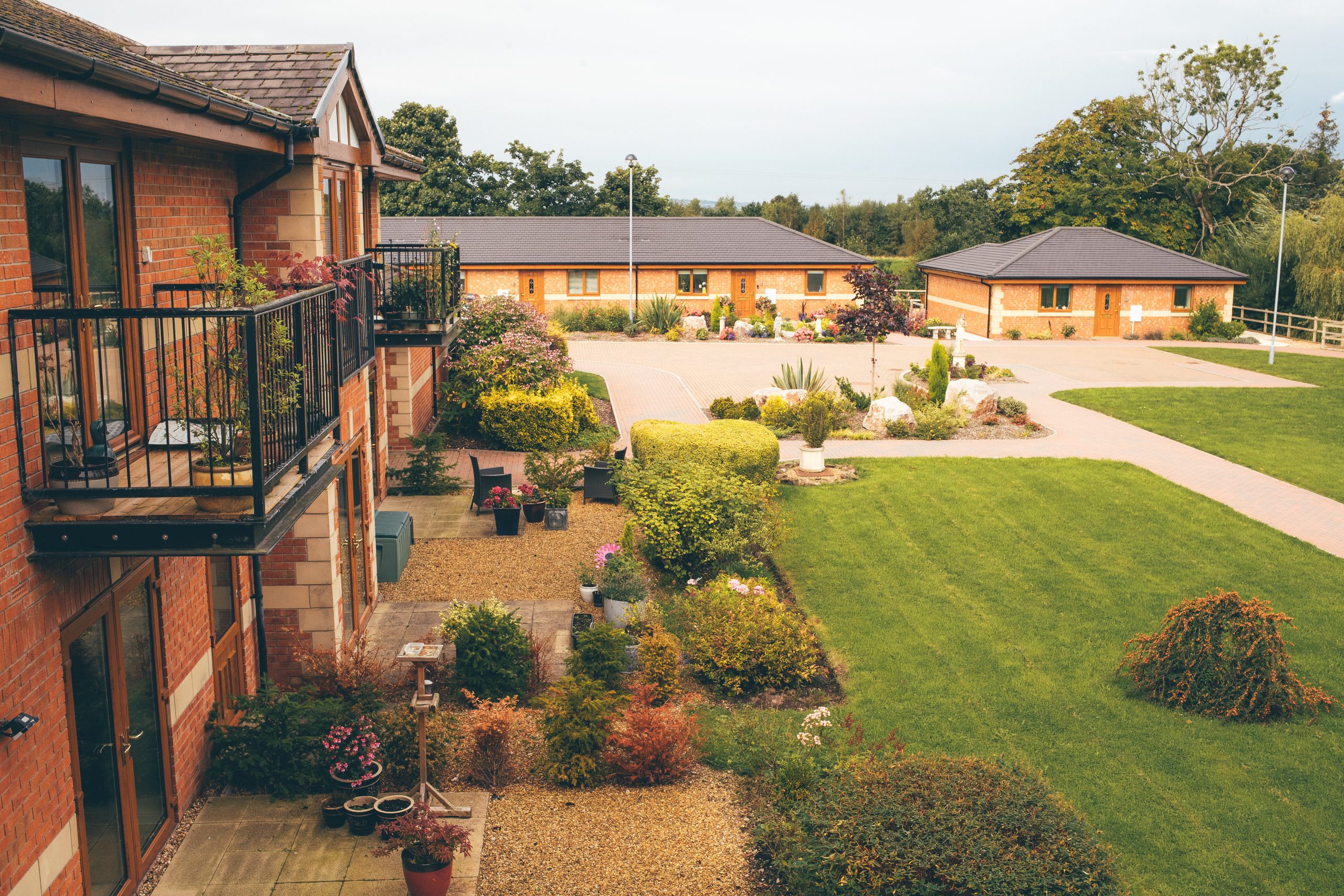 KEEP UP TO DATE WITH EVERYTHING HAPPENING AT BAGNALL HEIGHTS ON OUR FACEBOOK PAGE
My name is Kerry Burgin and I am the Estate Manager at Bagnall Heights. I started working at Bagnall Heights in September 2020 as one of a team of Receptionist's. In February 2022 I was appointed as the new Estate Manager when my then Manager decided to take a step down to have a little more home time.
Prior to being employed at Bagnall Heights my own Mother had lived there for three years before sadly having to go into full time care and then passing away. I have therefore had the privilege of experiencing Bagnall Heights from both a resident's perspective and an employee.
In my spare time I am a very proud mum and grandma and love spending time with my family. Having owned horses most of my life I no longer ride but enjoy supporting my daughter who is a keen equestrian. I love nothing better than relaxing on a sunny beach somewhere with a sneaky cocktail in hand!
Bagnall Heights is set in the lovely Staffordshire countryside and its peaceful and tranquil setting makes it both a beautiful place to live and work. I enjoy spending time talking to all the residents and supporting them in anyway I can, those who know me do know I like a chat! With that in mind I look forward to welcoming old and new faces to this lovely complex where many happy memories can be made well into your retirement years.